Large Desks
Our first collection of desks is not for the faint of heart. These sturdy, large pieces are for the most dedicated of work-from-homers. That's right–the desks provide the ultimate in storage space, making room for a range of equipment and files. Got loads of office supplies? No problem! These desks can support the weight of your work.
Full tutorial is available at IKEAhackers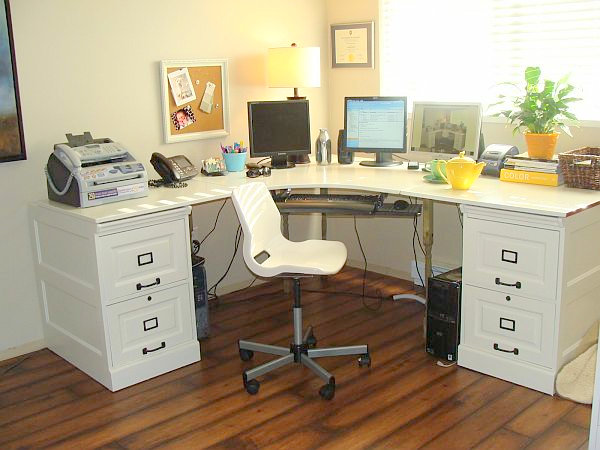 Large DIY home office desk on the corner
Visit Jannypie for further instructions.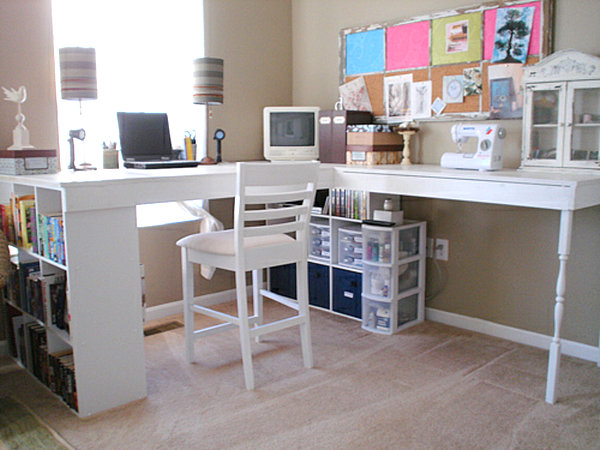 Modern DIY corner desk
For a full tutorial, visit Aubrey + Lindsay's Little House Blog.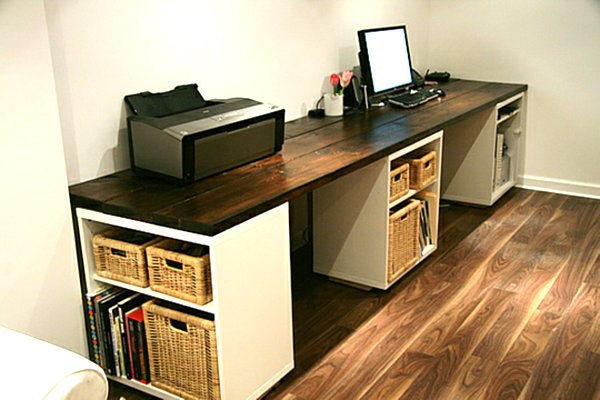 Large DIY desk with storage shelves
[from Apartment Therapy]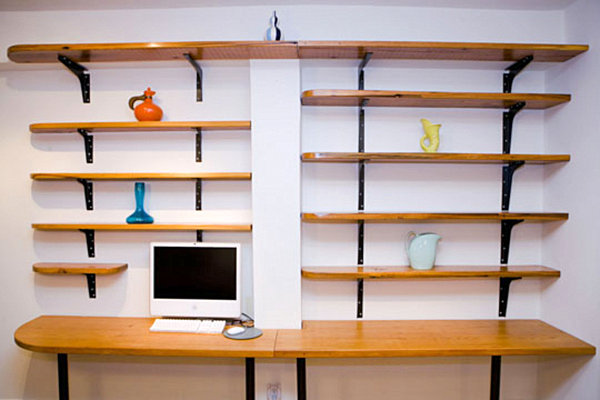 Modern reclaimed wood desk
[from Recyclart]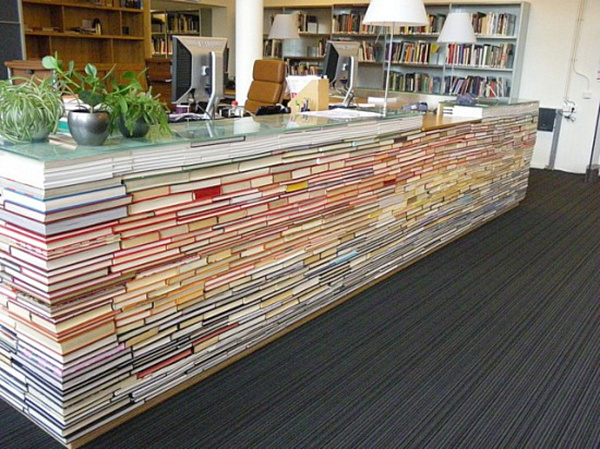 DIY library desk made from books
Medium-Sized Desks
For a full tutorial, check out Instructables.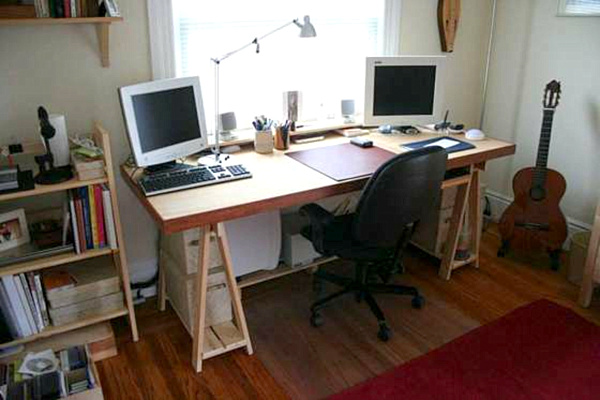 DIY door panel desk
 [from & Unlimited Dogs]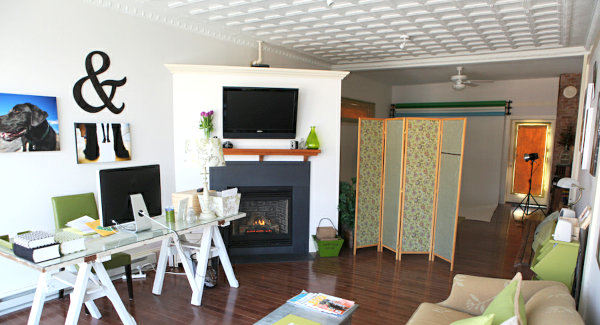 DIY door desk
Another IKEAhackers project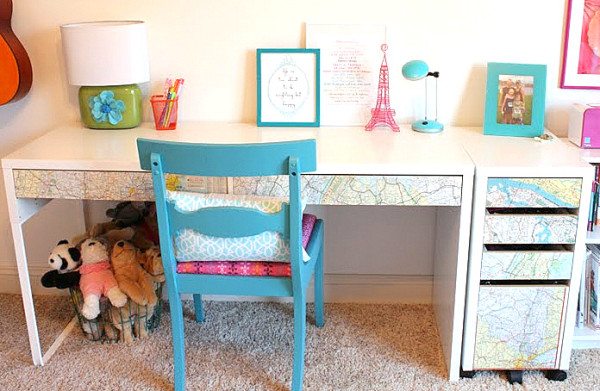 DIY decoupaged map for home office desk
Full tutorial at Ana White.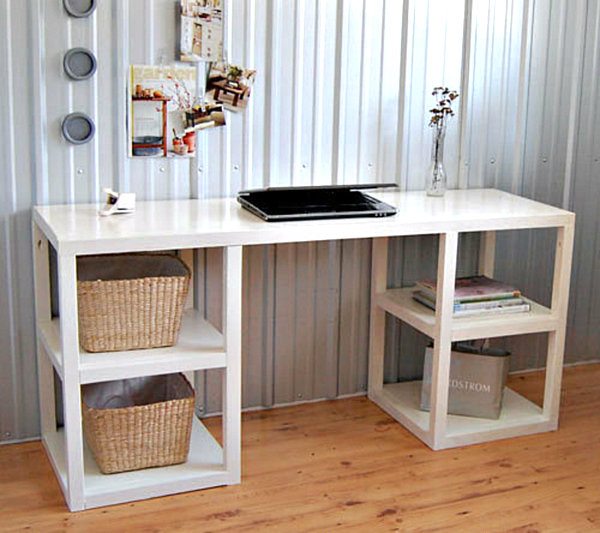 Parsons-style modern DIY desk
Further details can be found at Apartment Therapy.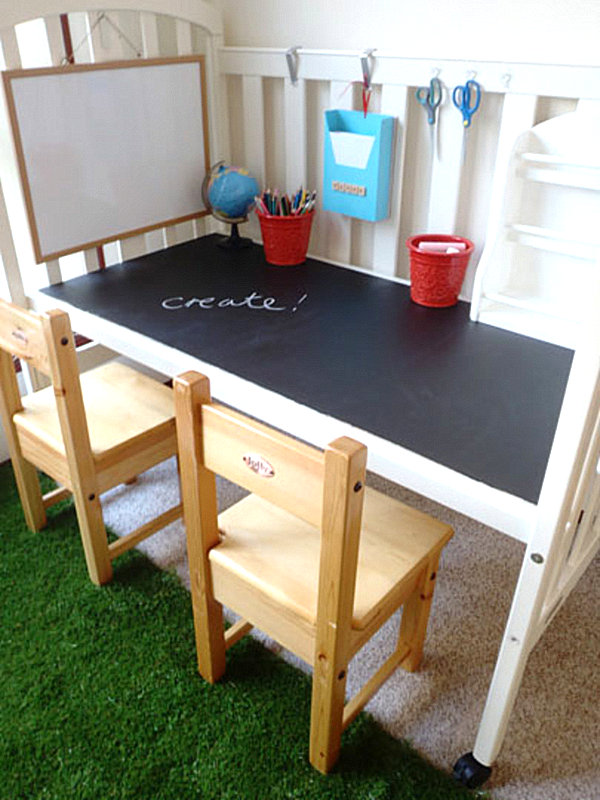 DIY chalboard home office desk
Full tutorial at FMFY.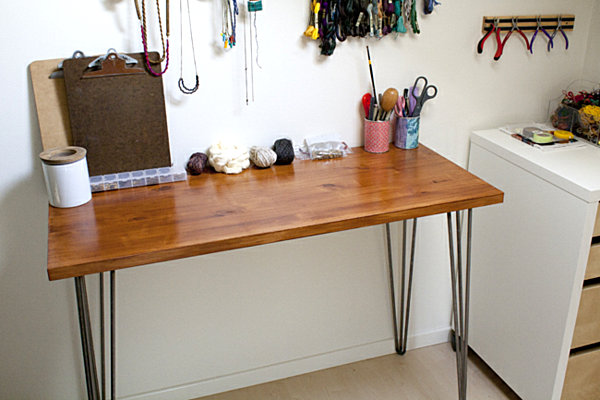 DIY hairpin leg desk
The full tutorial can be found at Design Sponge.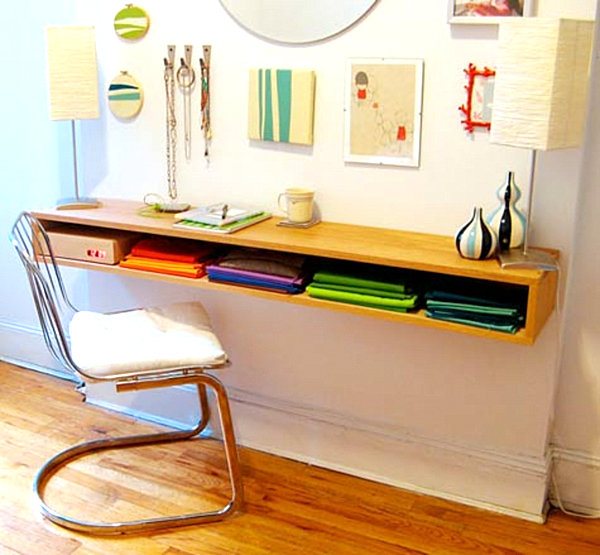 DIY floating desk design idea
Small Desks
Our last few desks may be small, but they're not short on style! If an expansive work area isn't a requirement, check out these clever DIY ideas for the tightest of nooks.
First spotted at the Anthropologie clothing store, the piece inspired a DIY project/turorial that can be viewed at Apartment Therapy.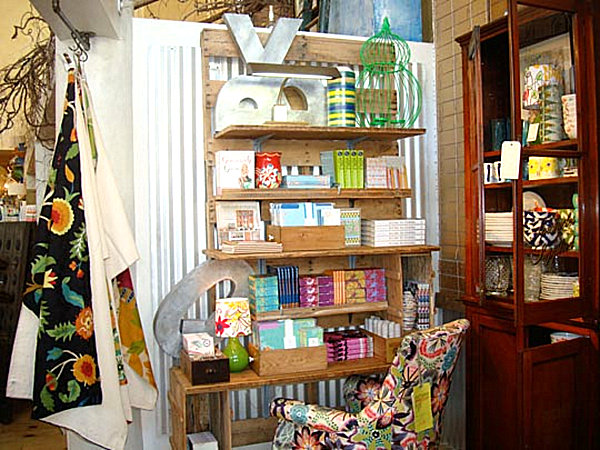 Apple crate DIY desk idea
Another storage-maximizing piece is the Cubby Desk and Hutch, a build-it-yourself project from the innovative blog Ana White.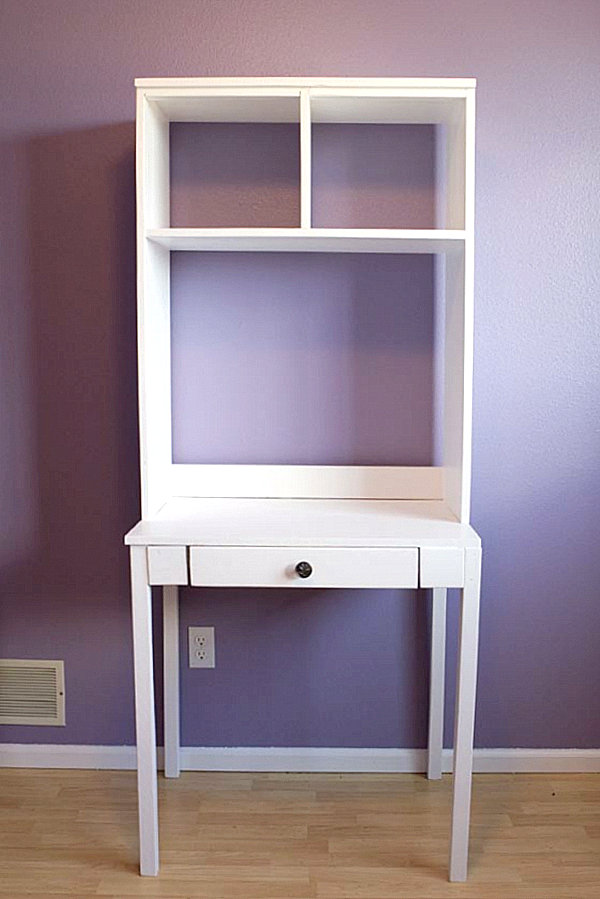 DIY hutch desk
[from Lifehacker]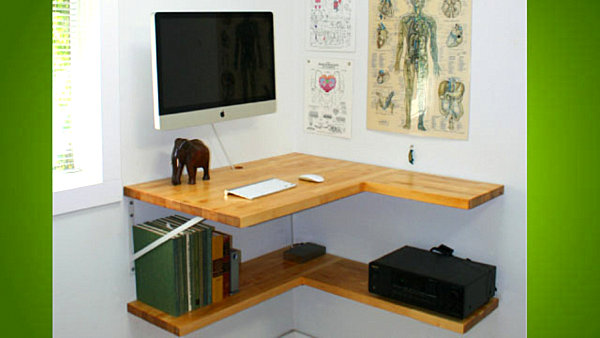 DIY floating corner desk
Full tutorial at  IKEAhackers.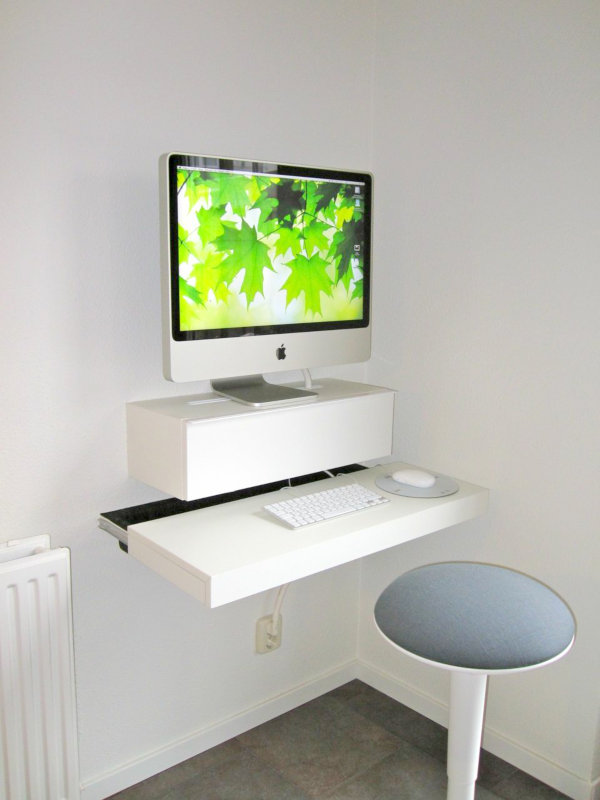 Small and stylish DIY wall mounted desk
Full tutorial at Fresh Home Ideas.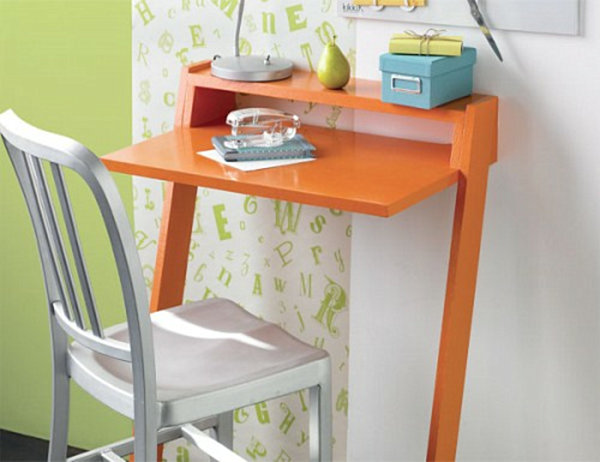 DIY mini laptop desk
[from Better Homes and Gardens via Apartment Therapy]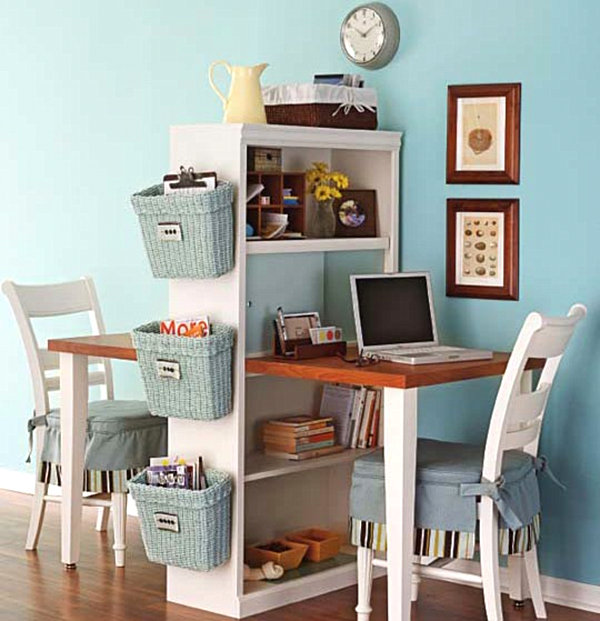 DIY double wooden desk